A recent illustration I worked on for Waitrose Weekend about Britain's rich history of invention. The design features eleven prominent inventors from British history such as Newton, Darwin, Stevenson, Bell & Baird alongside their relevant inventions not to mention a good helping of beards!
Despite the article talking more about more recent British inventions and inventors the brief was to show a light hearted sort of 'timeline' of historical inventors hailing from the UK and their contraptions. The piece includes Newton and the telescope, Stevenson and the steam engine, Bell and the telephone, Baird and the television & Lovelace and the computer all in the colours of the Union Jack flag.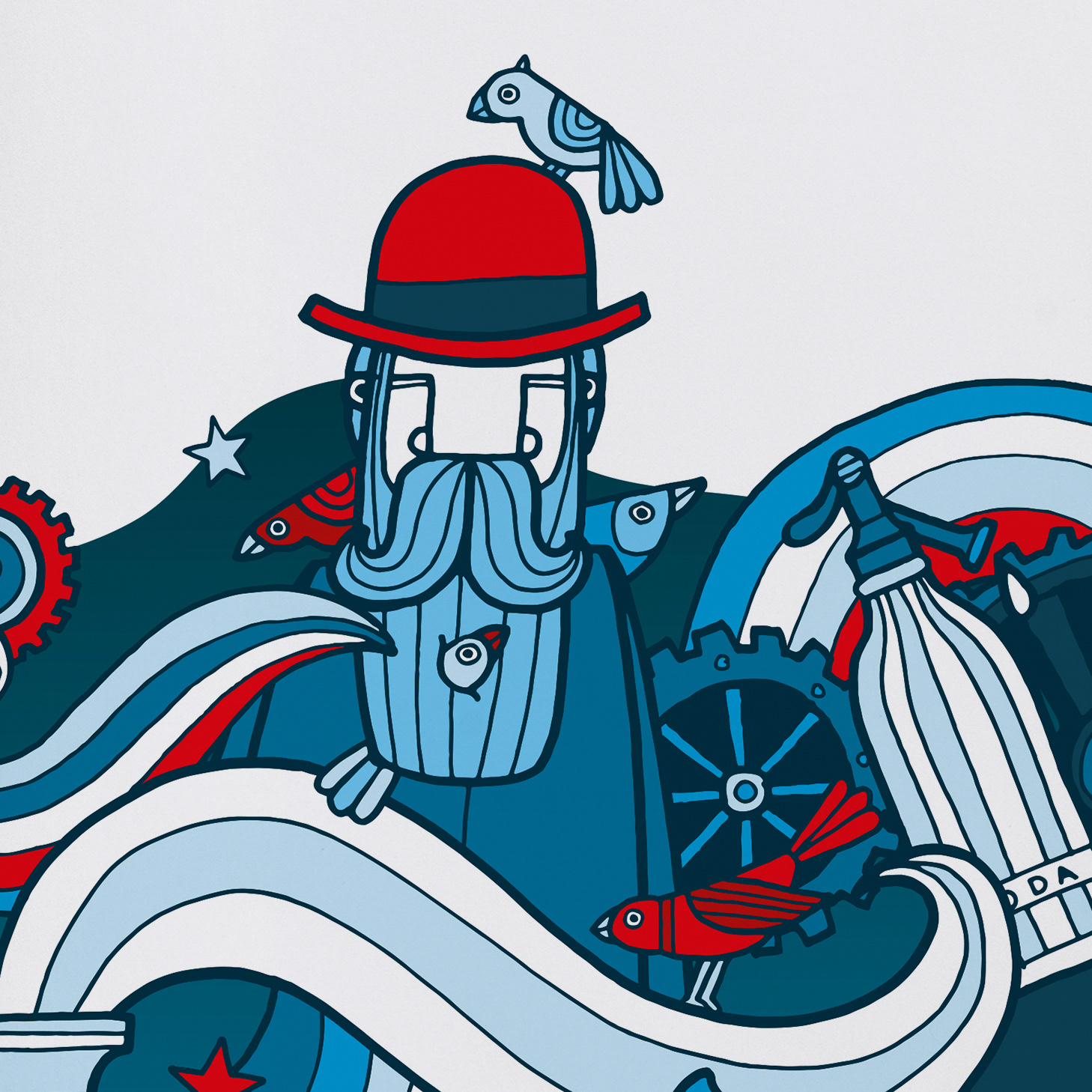 I had some fun with the characters and their inventions and also developed them into spot illustrations and stand alone illustrations which although not used for the publication I was pleased with how they worked as stand alone pieces.